In any social media marketing campaign, you need to put your best face forward. Are you ready to wow them with a headshot that makes you look like professional in your industry?
Establishing a professional, amicable presence starts with a great photo. Following are five elements of a successful social media profile picture to make sure you are making the right impression in your social marketing campaign:
1. The background should be clean and either monotone in color or blurred (that out-of-focus effect). The best wildlife photographers hone in on their subjects and make the details of a butterfly or a flower come to life by allowing the background to fade out of our visual perspective.
A great profile picture should do the same. Make sure the background isn't busy or complicated so that you can remain the focal point of the photo.
Related: 6 Steps To The Perfect Social Media Strategy
2. You should always present yourself at your best and although it's nice to have photos of yourself with friends and colleagues, your profile picture should exclusively feature you.
Make sure that you don't 'cut' someone out of the photo by cropping it or use that picture you look fabulous in even though you were on your last real vacation in the Swiss Alps. I strongly urge you to consider hiring a professional photographer or an artsy friend to take a great headshot that features you, solo.
3. Keep it to a nice headshot. It can be tempting to use photos in your social media marketing campaign of you doing interesting and active things, like posting political activist signs or climbing Mt. Everest.
While it is great to include this type of dynamism in your extended profile, your profile picture makes a serious first impression and it should be a close-up featuring your face and eyes. There is something about seeing a person's face that gives off a vibe, including whether or not they are approachable and kind, or if they carry a sternness that you would rather avoid. Show off your best features by letting people look you in the eyes, even if it is only through a picture. A close up photo allows people to connect with you more intimately, even on a professional forum like LinkedIn.
Related: Injecting Social Proof Into Your Social Media Strategy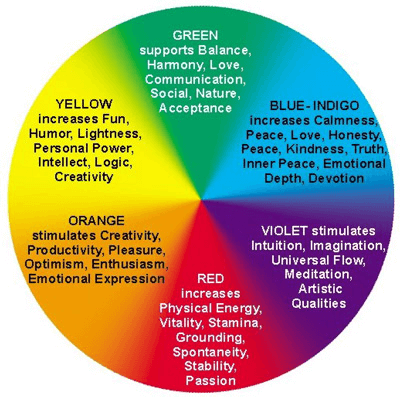 4. Wear bright colors. Don't wear drab, sad colors in your profile picture. You don't have to wear a neon suit or something out of Don Cherry's wardrobe. Simply add a little color to your clothing rather than just black or white.
There have been decades of psychological research proving that color affects how people respond to you. Wear red to convey a sense of power, or hot pink to inspire affection. Wear emerald green to signify wealth or growth. Communicate on a subconscious level with people using the color you feature within your profile picture.
5. Smile! It doesn't matter how conservative the organization is that you work with or how professional you want to appear. Smiling is like a free face-lift. It de-ages you and makes you instantly more approachable. Don't underestimate this form of non-verbal communication in your profile picture for a positive social marketing campaign.
I hope this post has helped you! If so, please share by clicking the share buttons below! Want to know more about social media marketing? Post your comments and questions below.
To ensure that you get the most out of your LinkedIn profile and take actionable steps to complete it properly, I have a special LinkedIn training webinar that you can attend to learn more.